Neeff is a phenomenological artist based out of Denver, Colorado.
BIO:
Neeff is a phenomenological artist and musician based out of Boulder, Colorado.
Known for his interactive, community driven work, Neeff combines a high level of ingenuity in his elaborate executions infused with an incredible amount of fun and magical underpinnings.  His work truly revivifies the spirit of participants.
Over the last decade Neeff has worked with a wide number of collaborators, including but not limited to New Belgium, Redline, Urban Outfitters, Backcountry, Understudy, and Meow Wolf. He has collaborated with and shown along side the likes of Jonathon Saiz, Suchitra Mattai, and Adam Milner. Most recently Neeff was the first resident artist for Urban Outfitters. Finding such success in his one month residency, they extended his stay to a 3 month term.
Through his steadfast principles of accessibility and outreach, his work can be found in private collections on every continent.  He is also proud to have been commissioned by the City of Broomfield for their first public mural and has enjoyed press coverage from the Boulder Daily Camera, The Denver Post, and Hyperallergic
He was also the first recipient of the Andrà Tutto Bene microgrant,
Neeff is also the founder of the publishing company "Tantrum," which has found success through a wholesaling business model, and is also Westword's recipient for the "2018 Best New Festival" of the same name, as well as the creator of the divinatory system "The Mercury Oracle."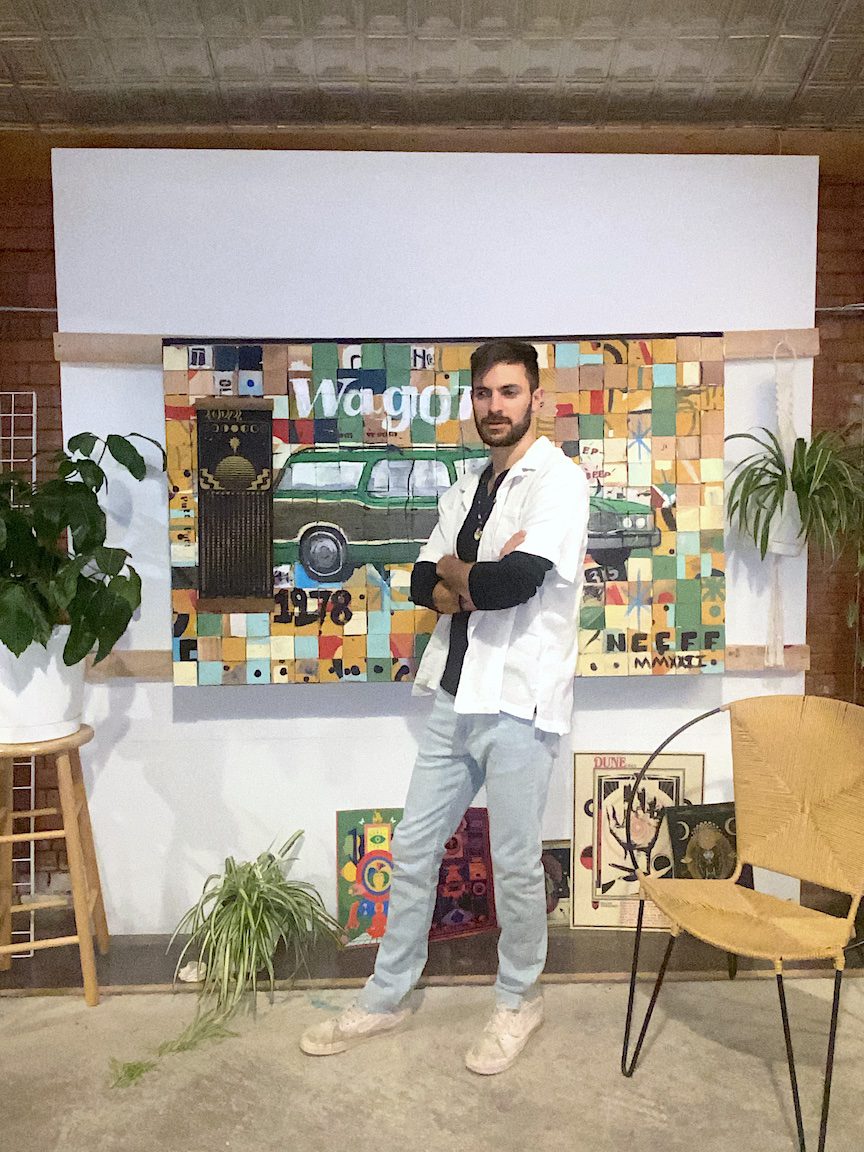 It ain't easy being Green
-Kermit the Frog